Click here for a text description of the K4RO station.
---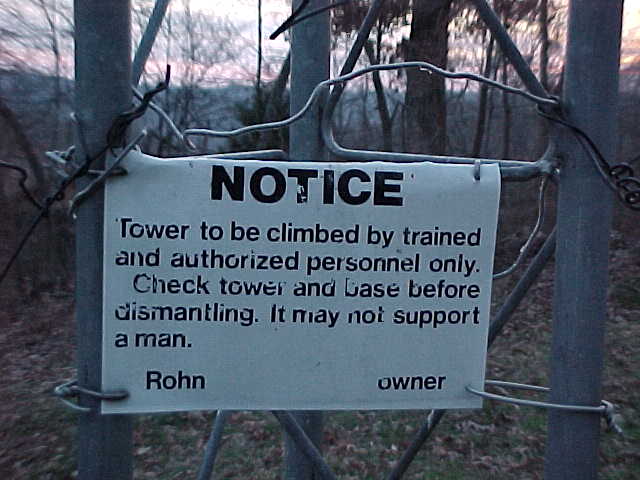 Enter at your own risk.
---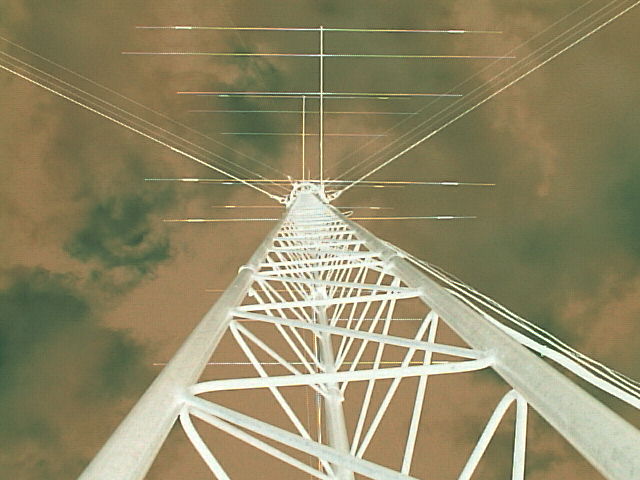 Looking up from the bottom.
---
The view to the south west. Two of the top six
Phillystran guy cables are visible.
---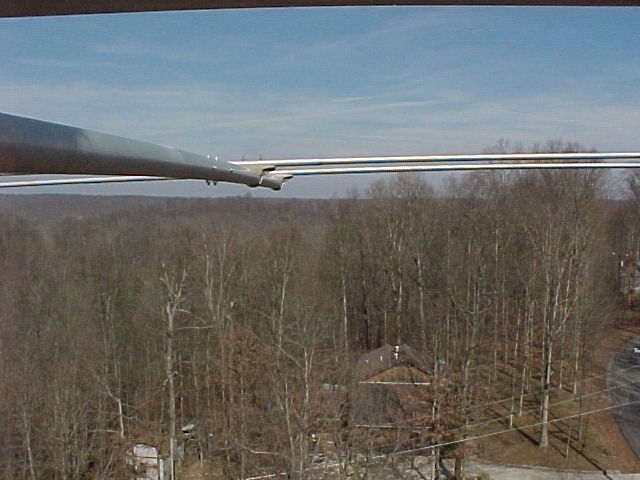 The view to the north.
---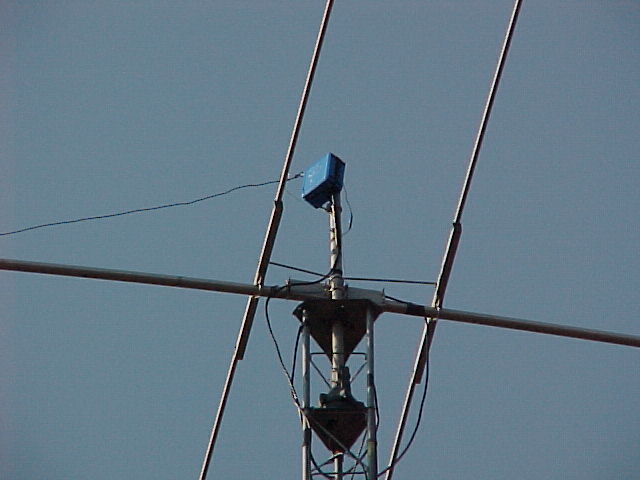 The box on top of the mast houses two large air variable
capacitors for the N4KG 40m boom matching unit.
More details on this clever 40 meter antenna may be found at this link.
---
K4RO Home Page | NEXT